Download (Free) VPN for Android TV, APP APK & Google Play Link Included
Vic Knott
2022.07.13
VPN App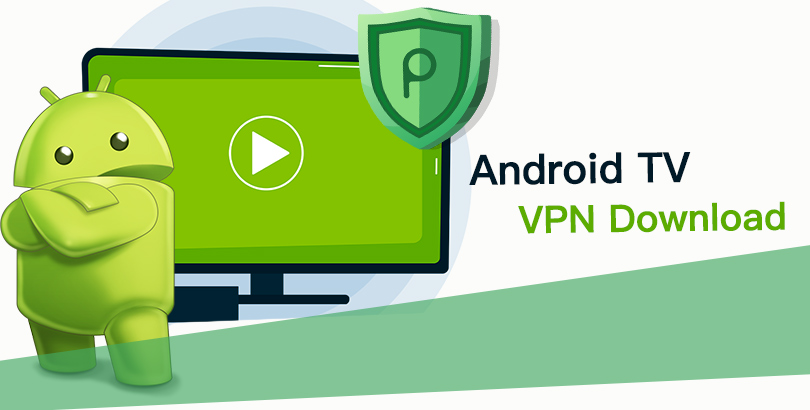 Downloading a best VPN for Android TV means you can stream throttle-free media and unblock content from anywhere you want.
Affected by the worldwide COVID-19 outbreak and driven by the growth of various streaming services, more and more cinephilia begin to stream and binge-watch hot & classic resources on smart TVs rather than watching blockbusters inside the cinema or viewing streaming video with small mobile gadget on the move. Android TV, as the most common operation system of smart TV, is a typical example.
But due to internet censorship and geo-blocking around the world, people can't access any streaming service as they like or play video library from home country (such as the U.S. Netflix) when going aboard. So do the gaming or other Android TV entertainment apps. At this time, the best way out is to download a good Android TV VPN, with which you can not only hide your real IP address, being anonymous online for privacy protection, but also unblock Netflix, HBO Max, Disney+, Hulu, Amazon Prime Video, YouTube TV and more streaming & other types of apps, allowing you to enjoy the world's popular media resources and games without moving around.
Easy Android TV VPN Download and Try
PandaVPN for TV is an easy-to-use, fast, and stable VPN application designed for Android TV running from Android 5 to Android 12. Now download this Android TV VPN to keep your web activities private and safe, stream and game freely on your television from TCL, Sony, Hisense, Mi, Redmi, OnePlus, Samsung etc. without lag.
PandaVPN secures the privacy of users privacy, thus it strictly implements the zero-log policy, and never keeps any user activity and personal information!
Multiple connections for more devices: Windows, macOS, Android, iOS, Linux
How to Download & Set up a VPN on Android TV

Step 1. Sign Up: Create the digital account of a VPN app and order a plan on purchase page according to your demand.
Step 2. Download & Install: Download Android TV APK mod from this page or Google Play, and then install the VPN client on your Android TV.
Step 3. Connect: Launch VPN app, log your account in and then one-click connect to the fastest server smartly or manually pick any server you like.
Key Features of PandaVPN for Android TV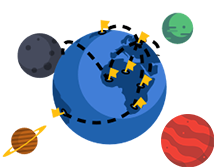 A VPN with Great Simplicity & Worldwide Servers
✓ One-tap connection and Smart Mode made easy. Everyone is able to use PandaVPN for TV without extra knowledge.
✓ Over 3000+ super-fast servers are offered in 170+ locations around the world, with which you can unblock any streaming services and games easily.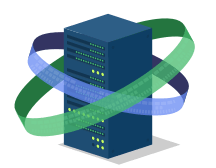 Unlimited Bandwidth & Multiple Connctions Made Easy
✓ Let the ISP bandwidth throttling go and enjoy an unlimited speed on streaming media and gaming. PandaVPN won't set any internet limit for customers, too. Connecting at up to 10Gbps is not a dream.
✓ PandaVPN allows 3 connections simutaneously, meaning you can protect your TV, phone, and PC without issue or share it with family or friends.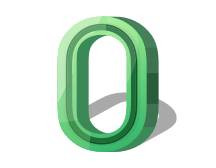 Strong Encryption, with No-log Policy & Split Tunneling
✓ PandaVPN works with the first-tier VPN protocols and ECC encryption to deliver bank-level security protection. You don't need to worry about online tracking and data breach. It still performs a strict zero-log policy, so none of your online activities, digital identity information, and connection sessions will be kept for any purpose.
✓ VPN connection is not necessary for all applications. You can turn split tunneling on to enable certain Android TV app(s) to go through VPN or bypass VPN.
PandaVPN's global tech support team value customers' time and will try our best to answer all questions and solve the problems as soon as possible. Product subscription is also risk-free for all thanks to the 7-day money-back guarantee. Free trial PandaVPN for TV today with all features.
5 Top Android TV VPNs with Download Links Shared
Not all VPNs works well on Android-based television, so five best Android TV VPN apps are picked our to narrow your choices down if you don't have enough time or patience to review and compare VPNs one by one.
• NordVPN
NordVPN doesn't offer a dedicated VPN version for Android TV or Nvidia Shield, but its Android VPN does have a native TV mode navigation to ensure a normal and good performance on Android TV or other smart TVs as long as they works with an Android TV box, say Amazon Fire TV stick, Chromecast with Google TV, and many more.
NordVPN has a SmartDNS feature for streaming unblocking. To active in account dashboard, you will be empowered to visit several streaming services at certain regions directly like Netflix Originals, US region of HBO NOW/Amazon Prime/Fox/Disney Plus/ABC Go. Since SmartDNS doesn't come with encryption, another feature called SmartPlay is made for a secure streaming blocking and access.
If you'd like to enjoy NordVPN on other non-Android TVs like that run WebOS, Roku, or TizenOS, simply gain the benefit of its router VPN version to route all traffic through VPN server.
– Based in: Panama
– Servers: 5500+ servers in 58 countries
– Supported streaming apps: Netflix, Hulu, Amazon Prime Video, Disney Plus, DAZN, etc.
– Logging Policy: Zero Logs
– Language supported: 9
– Price starts at: $3.29/month
– Download: NordVPN Google Play Download for Android TV
• ProtonVPN
Proton VPN still has no standalone version for Android TV, but Android TV users are enabled to download and set its Android package on from Google Play app or its browser website straightforwardly. Also, it gives a free use chance for all new users, if you don't have its account before, just register an account to earn this chance and try its free servers.
Thanks to the global network and fast 10 Gbps Plus servers, Proton VPN for Android TV enables you to regain the ability to browse any region-restricted or censored content on your TV screen while still enjoying a fast connection speed for high-definition films, TV episodes, live sports etc. with less or even no lag.
– Based in: Switzerland
– Servers: 1600+ servers in 60+ locations
– Supported streaming apps: Netflix, Hulu, Disney+, ESPN, Syfy etc.
– Logging Policy: Zero Logs
– Language supported: 16
– Price starts at: $4.99/month
– Store Download: Proton VPN Google Play Download for Android TV
• ExpressVPN
ExpressVPN is one of the most-known VPN app that supports quite many platforms including Android TV. Once you install it on your Android TV or box (Amazon Fire TV & Nvidia Shield included) and make the connection happen, you are free to utilize the new IP address from VPN server to access any expected streaming service and view popular movies and TV shows without restriction.
ExpressVPN is compatible well with many other smart TVs like Apple TV, LG TV, and Samsung TV. Like NordVPN's SmartDNS, it has a MediaStreamer functionality still to serve those people who only care more about unblocking streaming content, but pay no attention to the cyber security or privacy during media watching. Similarly, MediaStreamer doesn't work with all region-locked apps still.
– Based in: British Virgin Islands
– Servers: 3000+ servers in 94 locations
– Supported streaming apps: Hulu, Netflix, Hulu, HBO, BBC iPlayer, discovery+, Apple TV+, etc.
– Logging Policy: Zero Logs
– Language supported: 17
– Price starts at: $6.67/month
– Store Download: Proton VPN Google Play Download for Android TV
• Surfshark
SurfsharkVPN is also a good VPN for smart TV, be it Android TV & set-top boxes, Chromecast, Roku, Amazon Fire TV, Samsung TV, LG TV, Apple TV, or Nvidia Shield. We all know that internet throttling and geo-blocking are annoying for digital entertainment, so using VPN to get rid of those problems is a good way to go. In addition, the VPN features switching your IP address and encrypting your traffic so that you can stay away from online tracking, monitoring, and censorship.
Although Nord Security (the company of NordVPN) announced in February 2022 that it was about to acquire Surfshark, but after the acquisition, their respective operations remained the same. So it still deserves a top spot in this Android TV VPN download recommendation.
– Based in: British Virgin Islands
– Servers: 1600+ servers in 60+ locations
– Supported streaming apps: Netflix, Hulu, Disney+, Amazon Prime, BBC iPlayer, Hulu, Hotstar, etc.
– Logging Policy: Zero Logs
– Price starts at: $2.49/month
Download: Surfshark VPN Google Play Download for Android TV
• PandaVPN
PandaVPN is an easy, safe, and fast VPN service which has a dedicated version for Android TV only: PandaVPN for TV. Similar to its Android VPN app, this Android TV app works perfectly with all Android TV (box) running Android 5.0 Lollipop or later.
PandaVPN for TV has a large number of servers from 80 countries, therefore no matter you'd like to relocate yourself online to the United States, England, Canada, Germany, France, Japan, Korea or other places to unblock streaming service or simply access other region's content library, you can leverage this streaming-friendly VPN to get it done in clicks.
PandaVPN has a streaming server group for quick connection, and its ultra-fast 10 Gbps servers will help deliver you lag-free (HD/4K) video playback experience. If you are the victim of ISP bandwidth throttling, the VPN will help you get around it, too.
– Based in: Seychelles
– Servers: 3000+ servers in 170+ locations
– Supported streaming apps: Netflix, Hulu, HBO, Amazon Prime Video, Disney+, ESPN etc.
– Logging Policy: Zero Logs
– Language supported: 12
– Price starts at: $2.49/month
– Download: PandaVPN for TV Google Play Download
Why You Need a Best VPN APK for Android TV
Bypass Geo-blocking for More Streaming Services
With streaming services like Netflix booming in popularity in the last decade, many binge-watchers quit the conventional cable services and get used to streaming content on their 4K/HD Android TVs. However, the widely-used geo-restriction makes it hard for people to enjoy excellent TV shows, blockbuster films, live sports, news, etc. on streaming platforms as they want. To obtain freer access, you should download the best Android TV VPN to change the virtual location to foreign countries and locations to enjoy paid Netflix/Hulu/Disney+ or free movie streaming sites or services like PeacockTV, Tubi, Pluto TV, Thop TV, IPTV without hassle.
Prevent Bandwidth from Being Throttled
It's known to all that many ISPs selectively throttle our online activities, which brings about unpleasant internet experiences like blurry streaming videos and stuttering gameplay. To stop the intentional slowdown of internet speed on Android TV, any avid streamers or gamers can take advantage of VPN to beat it and take a delight in the throttle-free binge-watching or gaming. A stellar Android TV VPN won't apply any limit on connection speed or bandwidth at all.
Keep Private and Secure Online
Once the VPN connection is made on Android TV (box), you will become anonymous and safe on the web thanks to VPN's ability to mask and change IP address and encrypt traffic. This way, you are free to explore more hot and new TV series, movie titles, documentaries, and watch favorite live (sports) events on your big TV screen secretly.
Frequently Asked Questions
Q: How do I download & install a VPN on Android TV?
Head over to Google Play Store to download and install PandaVPN for Android TV easily. This download page also delivers users a direct APK download link from a web browser if your Android TV has a quality one.
Q: Does VPN work on Android TV?
It depends because some general Android VPNs may not work on Android TV. PandaVPN has a dedicated version for the Android TV platform, so you can download and use it on your TV without problems.
Q: Is the Android TV VPN available for all smart TVs?
Not exactly. Since smart TVs may run different operating systems like Android TV, Roku TV, WebOS, and Fire TV, only when a VPN is officially marching the target system can it be available for it. PandaVPN now only supports Android TV. If you are looking for a VPN for other TV systems, try other VPNs mentioned above or make good use of Google Search's talent.
Exercise your rights to privacy in digital age!
Get PandaVPN
7-day money-back guarantee