Snapchat Banned? Use a Snapchat VPN to Unblock it at School, Work, or Strictly Censored Countries
Tony Bennett
2022.08.18
How-to Guides
VPN App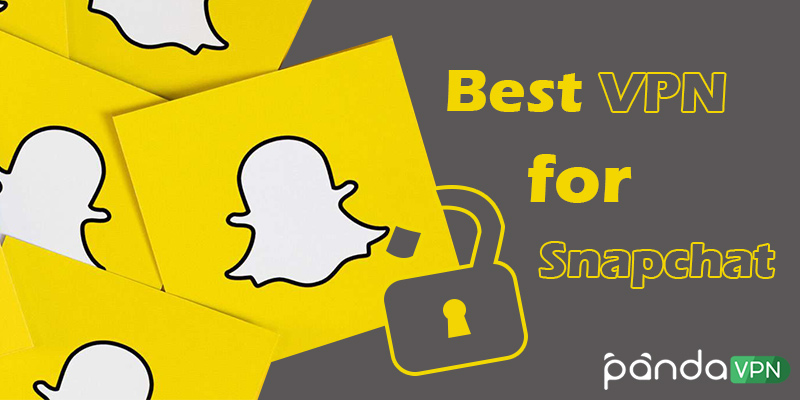 What is Snapchat? Snapchat is a multimedia instant messaging app (See: 10 Best Encrypted Messaging Apps) and service that is used to share photos, videos, texts, and drawings. It is estimated that in 2022, Snapchat will earn 493.7 million users worldwide, ranked after Facebook, Instagram, TikTok, and Twitter.
However, there is an increasing number of administrators that block your use of Snapchat through a firewall. Some strictly-censored countries even ban Snapchat completely. Why is Snapchat banned? How to unblock Snapchat from where it is banned? A Snapchat VPN like PandaVPN is the most effective solution to go.
PandaVPN has more than 3000 global servers all around the world. Connect to servers located in countries where Snapchat is not banned, and you'll get access to Snapchat.
Why is Snapchat Banned in Many Countries?
Snapchat might be blocked in the following situations:
– Schools block access to Snapchat or other social media such as FB, Instagram, or Twitter.
– Employers discourage employees from using Snapchat at work.
– In some strictly-censored countries, Snapchat is banned completely.
List of Countries that Ban Snapchat in 2022
Snapchat is most used in the United States, followed by India, France, the United Kingdom, and Saudi Arabia. Snapchat's surge of Indian users is a result of the 2020 TikTok ban. However, in some countries, there is a complete ban on Snapchat.
Where is Snapchat blocked? Check the following table.
| | |
| --- | --- |
| Iran | Snapchat and many other social media like Telegram are blocked in Iran. |
| China | Many apps and sites including Snapchat and TikTok are blocked in China. |
| Cuba | Cuba has internet access, but it's heavily restricted. Snapchat is banned. |
| North Korea | Most global social media are banned in North Korea, including Snapchat. |
Iran: The Internet in Iran is strictly censored by the government. In addition to blocks on social media apps, there are bans on streaming sites including Netflix and Hulu, and sites relating to sports, news, pornography (e.g.: XVideos, Chaturbate, and XHamster), etc.
China: Just like many other social media apps like Facebook, Twitter, or Instagram, Snapchat has been blocked in China, including the Snapchat app and Snapchat web. If you want to use Snapchat during your stay in China, you will have to use a VPN service to access it.
Cuba: The Cuban government blocks access to certain websites and monitors people's use of the Internet. Proxy servers are not encouraged to use in Cuba because the government has access to citizens' usernames and passwords.
North Korea: In North Korea, network access to the global Internet is only limited to high-level officials and foreigners. Most people in North Korea can only get access to the country's national intranet, called Kwangmyong.
In addition to the above countries, Snapchat has a history of being blocked for a period of time in some other regions. For example, in 2017, Snapchat was banned in Saudi Arabia, Qatar, and the UAE. Later, the ban was lifted. In April 2020, the UAE once again blocked Snapchat's video calling function.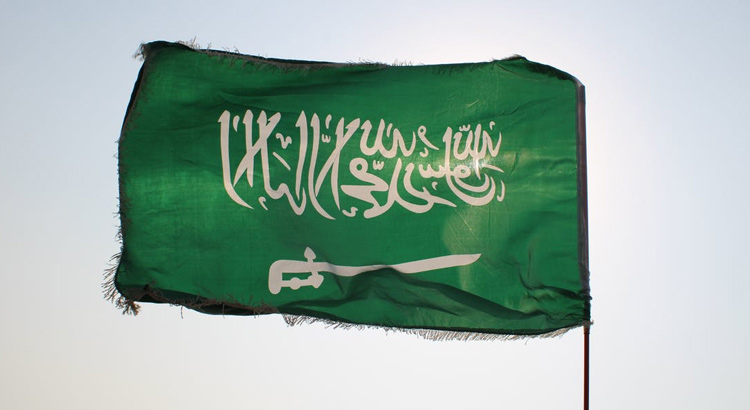 A Snapchat VPN is the Solution to Go
Does VPN work with Snapchat? Yes, a VPN can help you unblock Snapchat from anywhere in the world. With a virtual private network, you connect to the internet with one of the VPN provider's servers. That means you change your IP address to a new one offered by the VPN server.
PandaVPN offers 3000+ servers in 170+ VPN locations in 80+ countries all over the world, which means you'll have thousands of IP addresses available for replacement. The followings are more highlights of PandaVPN:
 OpenVPN and WireGuard ensure fast and safe data transmissions over the Internet.
 ECC encryption protects your connections to Snapchat private and secure.
 Use random number combinations as your Panda account to minimize privacy exposure online.
 Simultaneous connections on 3 devices at the time and compatible with iOS, Android, Windows, macOS, Linux, and Android TV.
 Offer a 3-day free trial for Android new users and 7 days for iOS users. Plus, you have our 7-day money-back guarantee.
3 Steps to Unblock Snapchat from Anywhere with PandaVPN
Follow the simple steps to unblock Snapchat with PandaVPN, one of the best VPNs for Snapchat:
Step 1: Download and install PandaVPN.
PandaVPN for Android or iOS offers a free trial for 3 to 7 days. Download PandaVPN and get it installed on your Android or iOS to unblock Snapchat ban in your country.
Step 2: Choose a server location with no Snapchat ban.
Enter the server list and choose a server to connect to. PandaVPN provides 20+ servers in the United States. You can connect to servers there and pretend you are in the US.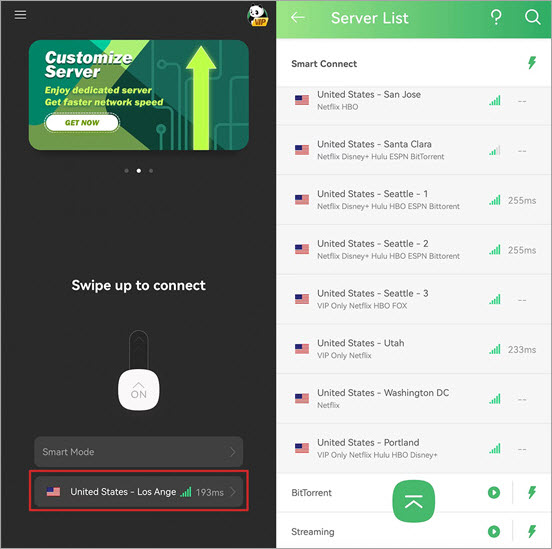 Step 3: Get Snapchat and snap without geo-restrictions.
Then you can access Snapchat without geographical limitations. This app is available on the web, iOS, and Android devices. You can directly visit the Snapchat web, or download the Snapchat app from Google Play Store or Apple App Store.
VPN not Working with Snapchat? Try the Tips Below.
If you are using a VPN to access Snapchat from school or work, you might find your VPN not working with Snapchat. In this case, you can turn off the location settings on Snapchat to get your VPN to work normally. That way, no one can track your location based on your snaps or the Snap Map.
Snapchat Web: Go to the Snapchat web and log in to your Snapchat account. Click Filters and Lenses > Get Started > Create Now to start creating a new snap. You'll see a small pop-up showing that "create.snapchat.com" wants to access your location. Just click "Block" or "Don't Allow" to disable the location permissions.
Snapchat on Android: Go to Settings, enter Apps and Services, and click Apps > Snapchat > Permissions. This will take you to location permissions for Snapchat. Disable Snapchat's location information permission.
Snapchat on iOS: Go to Settings > Snapchat. Select Location and set it as "Never".
Some VPN for Snapchat FAQs
Q: Is there a good free VPN for Snapchat?
Snapchat student users might don't have the budget to purchase a paid VPN. If you are in this case, you can try the free VPN services offered by some paid VPN providers. (Those VPN apps like Hola and SuperVPN claiming to be completely free are not good choices.)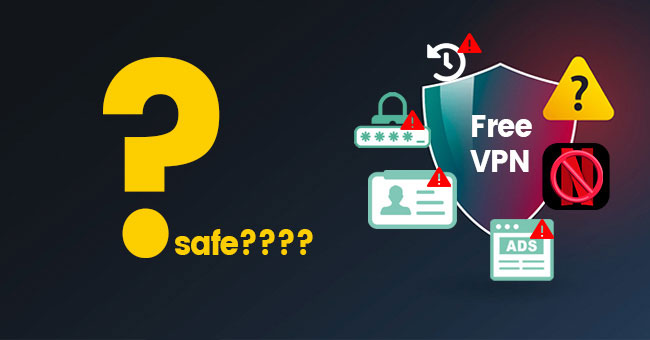 For example, PrivadoVPN Free offers 10GB of free data every month and 12 free servers in 9 countries, including the US, the UK, Mexico, Germany, France, Switzerland, Canada, Netherlands, and Brazil.
Windscribe Free provides free users with 10GB of data per month and 10 servers in the US, Canada, the UK, France, Germany, Netherlands, Switzerland, Norway, Romania, and Hong Kong (China).
Q: How to use Snapchat on school Wi-Fi without VPN?
A free proxy is another way to unblock Snapchat on school Wi-Fi.
You can try HideMyAss free proxy service, Hide.me free proxy servers, or KProxy free proxy site. However, you should know that free proxies do not encrypt your traffic as VPNs do. This means it's easier for your school to know that you're accessing Snapchat.
Q: Can I use a VPN to change Snapchat location on my phone?
No, a VPN can't change your Snapchat location. Snapchat uses GPS location to determine where you are, so you can only disable the location permission of Snapchat.
Exercise your rights to privacy in digital age!
Get PandaVPN
7-day money-back guarantee